This is the ordering website for Walker Farm at Whortleberry Hill in New Braintree, Massachusetts.
Visit our main website and our Facebook Page.  To order meat feel free to use the shopping cart or just email or call me if you prefer. The store is open as is convenient (we ARE a farm... animals come first) - call or check facebook for that week's hours - but we are glad to open special for you when mutually agreed upon.
Our inventory fluctuates as we harvest animals - please click to the click on the items to the left OR the ORDERING tab at the top under ADDITIONAL INFORMATION for info on inventory.
Product Availability
To see what we have available at this moment, click on any product categories to the left, or view all of our products. Quantities are limited to what you see in the dropdown menu beside the "Add to Cart" button.
Weights are approximate and will be finalized when the order is assembled. As is the nature of grass-fed beef, supplies of each cut are limited and not all cuts will be available as sales go on. As orders are placed, the quantities are instantly reflected on the screen. We update the inventory as new products become available or we sell some from the farm.
Unlike MANY other farms, we do not buy in "feeders" - all of our cattle are bred, born and raised here. Our meat is very popular with chefs and our current customers. We are sorry for any low inventory but we will not harvest any beef until it is completely finished - our standards are very high and we won't rush the process. We do have a waiting list for some cuts and big orders. If you don't see what you want and would like to be added to the wait list, just drop me an email and let me know.
About our Farm, Methods & Meat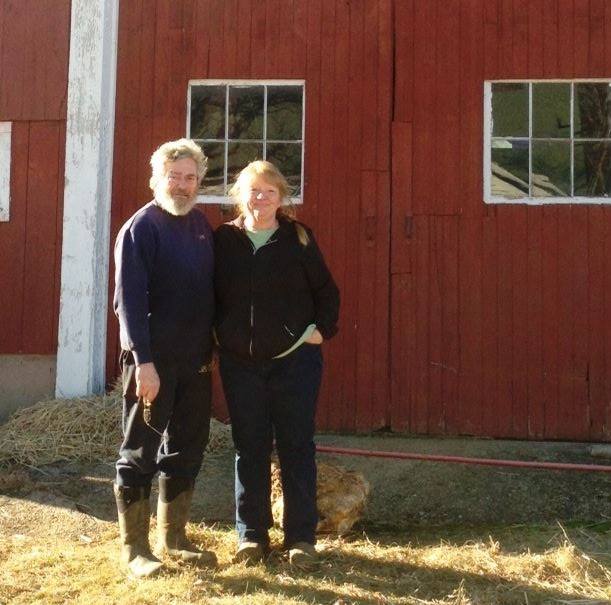 Certified 100% Grass-fed beef - Healthy, Local, Humane
Walker Farm at Whortleberry Hill on the New Braintree, West Brookfield and North Brookfield lines in central MA is a Certified 100% grass-fed, Animal Welfare Approved beef producer (we are the ONLY beef producers with these double certification in all of New England). Fed on non-GMO grass pastures and hay, no hormones, antibiotics or dangerous fertilizers. Our beef is born & raised on our farm in a no-stress environment to the height of flavor.
We raise our beef for over 3 years - this fat to get into the muscle and marble beautifully. It also allows the flavanoids to fully penetrate the meat and fat to give you the BEST, RICHEST TASTE but before the meat gets too mature and starts to get tough. We are the ONLY grass-fed producer in the area to raise the beef this long (most stop at 18-24 months as it costs more to raise them longer). I raise the beef I want to eat - and when you taste it, you will too! If you have had grass-fed beef that was too lean or like shoe-leather we promise you that our meat is a totally different eating experience. 
The farmland itself has been in the family since the 1950s. It has been in operation as a farm since the 1600s, located on a scenic road with sweeping vistas of fields, hills and woods that perfectly lend itself to its market image of healthy soil with happy, well-treated cows producing healthy and tasty meat.
My name is Joan Walker, owner of the farm operation. When I became interested in the local food movement, I was led to examine what was being put into our meat, and how that animal had been treated during its lifetime. I wanted natural, local, healthy yet delicious beef that had been treated with respect during its life. The fact that I frequently have a waiting list for my beef proves that there are many others - like you - who want for their families the same level of quality and taste from their meat.
---
Our Beef
All of our 100% grass-fed animals are raised on our non-GMO grass pastures, we use or cut our own hay and use no hormones, no antibiotics and our own spring-fed water. We do NOT use any biomass type fertilizers. The quality of the feed reflects directly in the quality of the meat. The marbling is superb. Read some testimonials from happy customers.
Our growing herd of Ruby Red Devons are allowed to be cows. They were treated with love and lived in a no-stress environment, moving to new paddocks daily. We guarantee this is our beef, raised here on our farm until they were finished.

View our cooking instructions and try a few of our favorite grass-fed beef recipes.
---
Our Promise
We provide products to our customers, animals and the environment that are as pure and healthy as possible. We cater to the consumer who wishes to provide themselves and nurture their family with high quality, untainted, locally grown, sustainably and humanely raised, nutritious, wholesome food and products.
We have an overriding concern for the humane treatment of our animals while maintaining sound, ecologically responsible land and resource management. We participate in and contribute to the strength and pride of the local grass-fed beef and unadulterated food movement in Worcester County Massachusetts. 
We encourage you to visit us and ask as many questions as you like. An informed customer is our best customer!
Save
Save